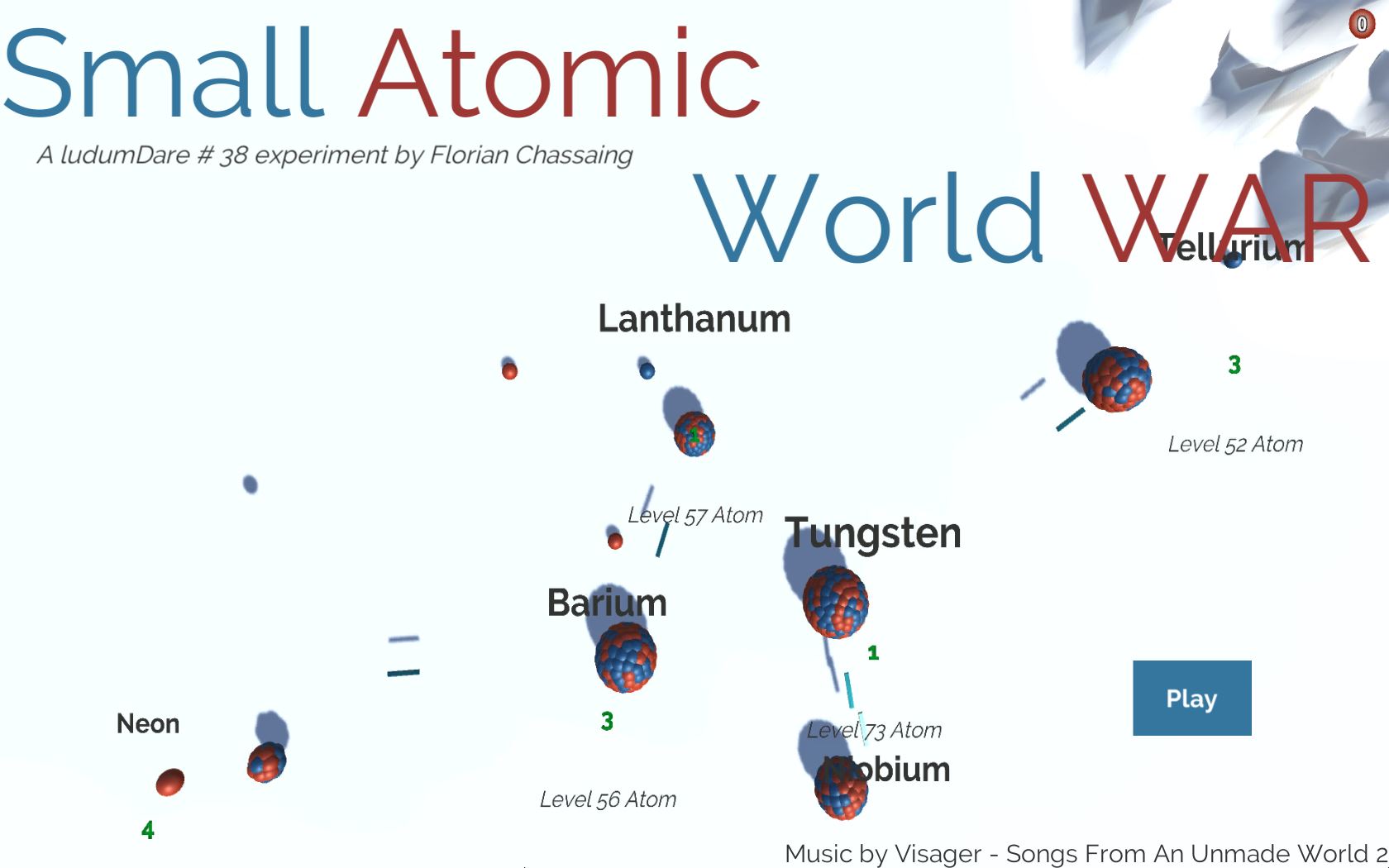 Small Atomic World War
This game is a Ludum Dare 38 entry.

War rages among the atoms.
The atoms have discovered the means of producing gamma rays of such intensity that it can tear apart protons and neutrons from an opposing atom.
Each Proton collected allows your atom to level up.

Neutrons can be transformed into useful powerups.
Reach level 109 to become the biggest atom ever discovered.
But beware: bigger atoms lose particles far more easily and are much less maneuvrable than smaller ones.
Small Atomic World War is a top-down shooter in which you play an atom trying to get bigger.

Controls: Mouse + WASD / Arrows.

NOTE : You should prefer the standalone versions to the broswer one as it will run better, with improved graphics.

Download
Click download now to get access to the following files:
saww_post_jam_windows.zip
35 MB
saww_post_jam_macOS.app.zip
47 MB
saww_post_jam_linux.zip
48 MB